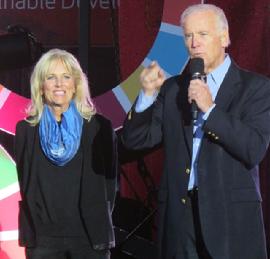 Global Citizen Festival in CENTRAL PARK
City Media Access (CMA) publication covers the iconic media capital. The unrivaled media city is no other than New York known as the nightlife "24/7" entertainment capital of America (the city that never sleeps). Not to mentioned the Big Apple is also the advertising hub of the world. In other words, when you hear of global ad-events using innovative taglines held in NYC every year created by Microsoft Advertising, CLIO Awards to Advertising Week it is the party campaigns that drive life- time fun memories. Therefore CMA delivers exceptional mix celebration coverage "unique event campaigns intertwined with NYC hotspots" to produced a "radically different concept" more unusual entertainment-travel visitor's city guide. CMA's unique category twist connects to:
Agencies Ultimate NYC Party

Campaigns-RSVP the Brand's Velvet Ropes.

Celebrity DJ's

Event Guestlist (get "invite-only" listed to attend the ultimate events).

Event Calendar

Year-

Round Tourist Planner

.
Find the Open Bars.

Hottest Free

Concerts.

Best Comedy

Clubs.
CMA delivers quick decision nightlife solutions with New York's most iconic venues and added celebrity reserved hotspots (not bombarded with typical tourist information on every non-factor venue). City Media Access lists Entertainment Showcase Venues, NYC Stores that Hosts Music Showcases (with RSVP email information), and Fashion Weeks RSVP Connection to the Hottest Hotel Party Lounges (includes Best Unexpected Year-Round Pool Parties and Vvip's rooftop bars)!
It is no surprise the Big Apple also remains America's independent film capital with "Made in NY" incentive production program. As a result City Media Access designed additional informative sight-seeing features for visitors. Here are some CMA highlights:
Feature Sequel Films

Connected to Special-Advance NYC Screening Events (plus RSVP red carpet -screening functions and added network contacts).

Free TV Show Tapings

-Schedule (added family-friendly screening events).

Editor's Choice Celebrity Photos

-City Moments in the Big Apple

(images featured in the Big Apple section has also been displayed by top photo editors from

The NY Post, Mirror UK, US Magazine and NY Daily News just to name a few

).

Time 100 Gala Red Carpet

Influential People

(

coverage and additional shopping references)

Must Attend NYC Events

and Attractions-Tours (NYC landmarks).

Top Museum Picks

& Ten Go-To NYC Restaurants.

Entertainment Visitors

Information & Broadway Theater.

NYC Top Galas

with on-going events (New York for New York Gala press coverage and more).
ULTIMATE NYC Functions (hottest brands

"B-Ambassador list"

connected to NYC event-sponsored music showcases such as Heineken, Hennessy and

more coverage

).
City Media Access event campaign coverage ranges

f

rom Bacardi-Like It Live, Casio, Samsung, Malibu Black, Microsoft, Honda, Scion and Red Bull just to name a few.

Discover Q R Codes

designed for NYC.
| | |
| --- | --- |
| Jessica Alba @ New York Advertising Week | New York Auto Show |